Civil War Anime: General Gordon Character Design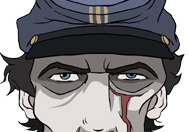 Here's Confederate General John B. Gordon, the anti-hero from the American Civil War anime film we're attempting to get off the ground. And no, we didn't exaggerate the scar on his face. The man was shot six times, including once in the face, during the Battle of Antietam. In the film, Gordon plays a key roll in thwarting several Union attacks and thus becomes a thorn in the side of our lead characters. Still fishing for financial partners to make this movie a reality. The full page Gordon art below the fold...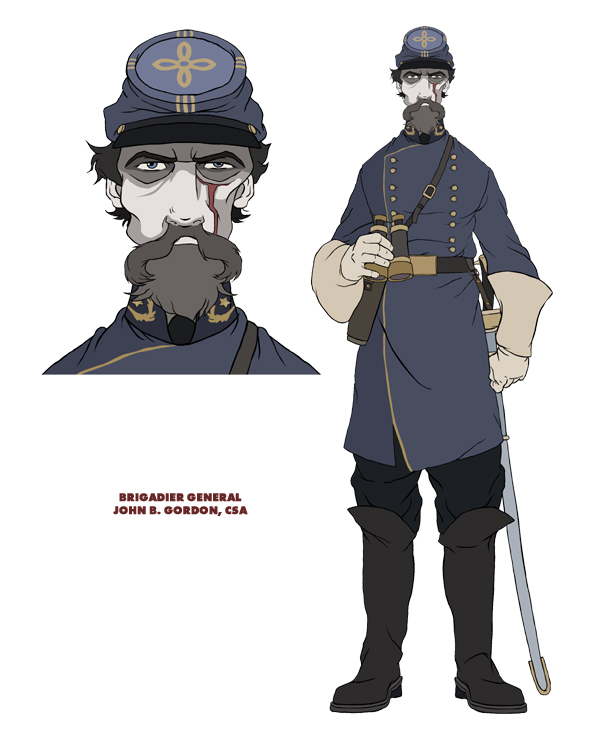 If you would like to learn more about this project (ie. you have some cash to invest in an animated historical action war movie for 12-24 year olds) send me an e-mail here: studio@campchaosNOSPAM.com (remove "NOSPAM" from the address).
More artwork here.